Selected people in food & agri
Selected Database
Job Marketing
Data Driven Search
Employer Branding
Ceres recruitment
Are you looking for a good professional for your vacancy? As a recruitment agency, Ceres has extensive experience with recruitment and selection for as well the food as the agribusiness. Our team specializes in doing online and offline recruitment campaigns, with which they recruit the best candidates and select the right candidate for your company.

Market areas
If you choose CeresRecruitment as your recruitment partner, the recruitment and selection process will be taken care of by our experienced consultants from start to finish. We will find you the perfect candidates with extensive experience in the food & agri business. You can contact us for the recruitment and selection of higher level students and academics for both permanent and interim positions.
The market areas in which we are active in are: Agri, Arable farming, Horticulture, Livestock farming, Biotechnology, Animal Health, Agrotechnology, Food, Retail / Foodservice, Biobased Economy, Industry, Foodprocessing, Nutrition / Health, Wholesale, Environment, Advice & Research and Sustainability.
The functional areas include positions from the entire agribusiness sector and food sector in the areas of: Sales & Marketing, Operations & Engineering, Quality & R&D, Interim, Supply Chain, Finance & HR and Executive.

Why recruit through CeresRecruitment?
In addition to our extensive experience and in-depth knowledge of the food & agri business, there are even more advantages to outsourcing the recruitment and selection process to Ceres, namely:
Extensive database: We have an extensive database that we have carefully built up after years of recruitment and selection, in accordance with the GDPR rules.
Thorough screening: Interviews and assessments are used to test whether a candidate actually fits your vacancy.
Recruitment outside The Netherlands: Are you looking for an international candidate or a candidate for a position abroad? This is also possible at Ceres, find more information here.
Always the right candidate: Thanks to our extensive database and thorough screening, we find the most suitable candidate.

Executive search
Looking for an employee in a high management or executive position who will take your organization to the 'next level'? In addition to recruitment and selection, we are also specialized in searching for top-level candidates. More information about executive search can be found on our executive page.
Ceres will help you further
Are you looking for a recruitment agency in the field of agri recruitment and/or food recruitment? Then you're in the right place with us. Contact us to discuss all possibilities.

The process of Ceres
You can see our transparent working method below.
Analysis
Job Marketing
Search
Assesment
Support
Company- and vacancy analysis
The first step is to make a company- and vacancy analysis. For the business analysis we look at the company, the corporate culture and Employer Branding. Ceres can help you to strengthen your Employer Brand by positioning you as a strong employer in the market. In addition the vacancy requirements, such as the organizational goals, the specific job requirements and the desired competencies of the candidate are discussed. Based on this the job profile will be made by us.

Marketing media plan
By using an optimal on-and offline media campaign we draw the attention of both active and latent candidates. We always offer media campaigns that are tailor-made, tailored to the potential target group. By doing so we ensure that your job placement gets the best results.
Data driven search
Our team consists of professionals that modern search techniques and algorithms to find the right candidates in the market. Through years of experience, we have built an intensive network, where we are in contact with highly skilled candidates working in the food & agri sector. Next to that, our search team knows how to achieve the highly skilled candidates by means of direct search.
Assesment and selection
The candidates come from the job marketing campaign as well as from our search. The most suitable candidates form the talent pool for the specific vacancy. After this , the most suitable candidates are invited for an interview with one of our consultants. Prior to this conversation, we ask the candidate to complete an online assessment. Only the most suitable candidates for this vacancy will be presented to the client.
Professional Support
To ensure continuity and quality through the entire selection process we will guide de process professionally at all times. Our strength lies in the personal approach. Even after hiring and the start of a candidate in his new position we will keep in touch.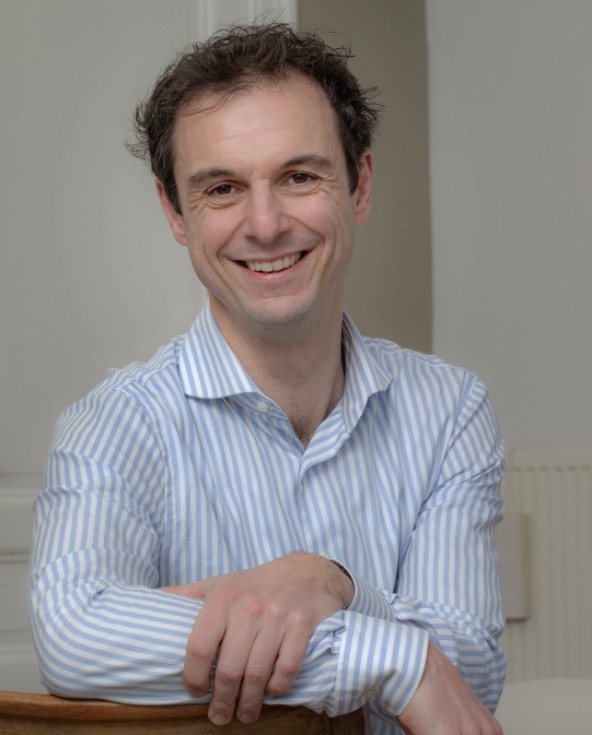 "It's our job to listen.... and to ask questions. I would love to hear your story."
Job Levels
Young Professionals
Specialists
Management
Senior Management
Young Professionals
We mediate in talents (0-4 years of experience) that are making a (re)start in de agri or food business. Well educated and talented young professionals who are willing to make the switch to a new employer or step in into the agri or food sector.
Specialists and Professionals
We mediate specialists and professionals. We look at personality, ambition, knowledge and skills, aspects that are crucial for the next step forward in their career.
Management
When positions on management level are concerned the focus is not only on the competences from the job profile but also on the so-called soft competences of the manager. In the field, we see that these are as important for the success as the gained knowledge or experience. Therefore the behavioural skills and personal qualities will be included in the selection procedure.
Senior Management
We offer expertise in order to fulfil management and board positions. The searches differ from other procedures because our senior consultants are used to work on high level positions and corporate governance. Our contacts with board members and supervisors provides Ceres with a quality network to find the perfect candidate.
Market Areas
Agri

Agriculture

Horticulture

Cattle Breeding

Bio Technology

Animal Health

Agro Technique
Food

Retail / Foodservice

Biobased Economy

Foodprocessing

Nutrition / Health

Wholesale

Council and Research